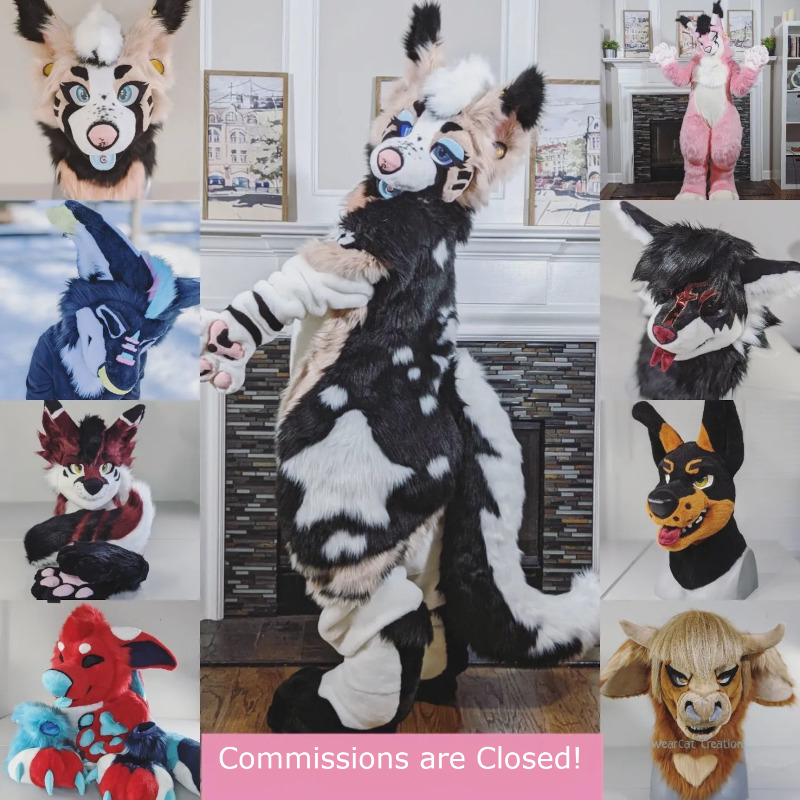 We do not accept rush orders.
You can view our queue at any time to see the current status.  
Prices do not include shipping.
Shipping in US ranges from $80 – $230.
International Shipping is anywhere from $80 – $500+, please research your country's duty taxes!
Even if commissions are currently closed you can still use our custom commission calculator! Choose your fursuit type below to view all available options and average prices. This allows you to build your character EXACTLY how you envision it!
*Note that prices may vary depending on character complexity.
Commission applications are currently CLOSED. We will open again Spring/Summer 2024. Follow our socials for announcements!
Prices Last Updated: 11/2023