Fursuits come in all shapes and sizes. Here at WearCat Creations, we offer a lot of options.
Heads
Each head is made from soft expanding foam. Our molds are our own and 3D printed, ensuring very even faces. We offer a variety of headbases to chose as the base for your character (check our Etsy shop to purchase a base). From there we add custom ears and eyes to bring them to life!
They are all lined with a balaclava. Necks are lined with a cute material that matches your 'sona. Mouths are static, so they are always open. Every one comes with a magnetic soft tongue. Teeth are available as plastic or plush. If you want magnetic teeth, plastic is the only option for that.
Eyes are available as follow-me or toony. Follow-me eyes sit within the head, and appear to be looking at you from any angle. Toony eyes are flat and sit flush with the head. They give a more "cartoon" look. Eyes are hand-painted over a good visibility mesh. Ventilation and fan options are available.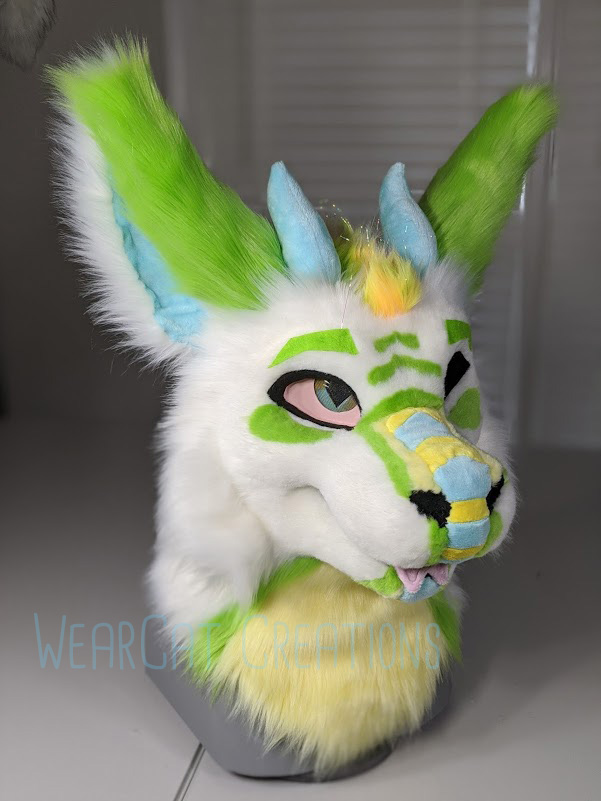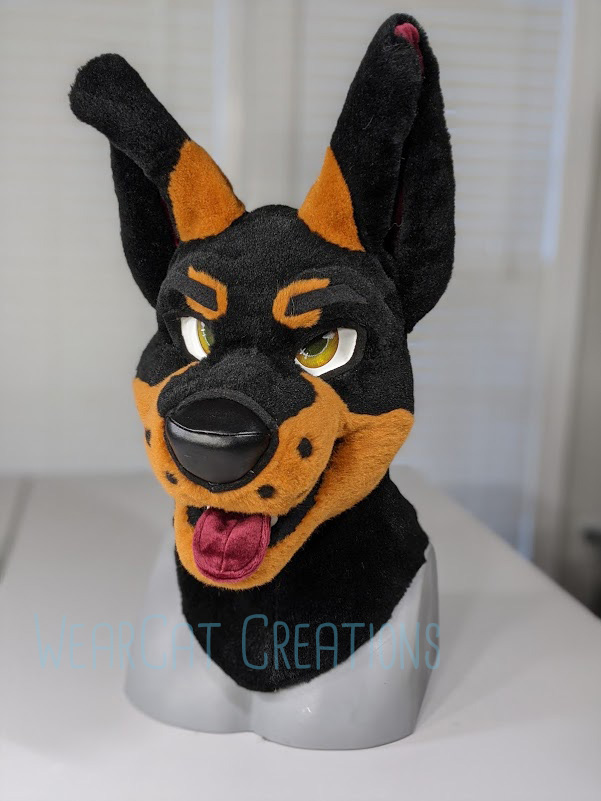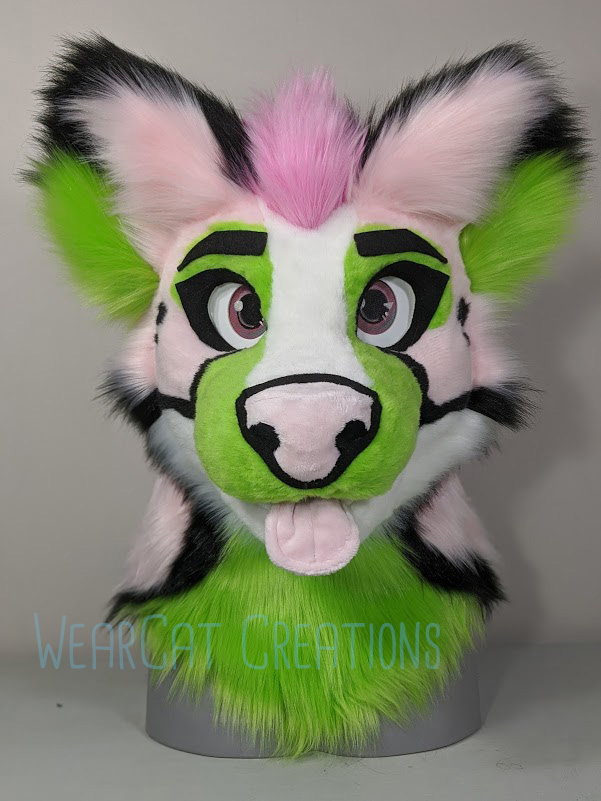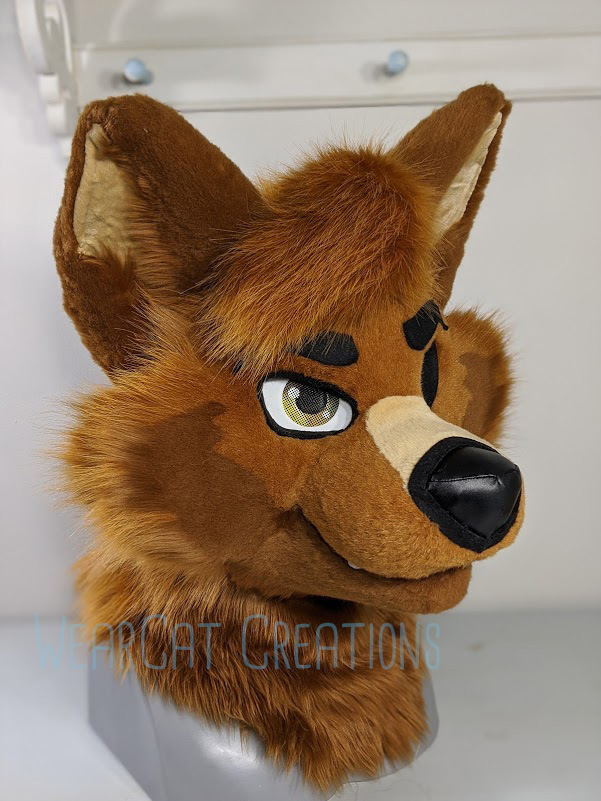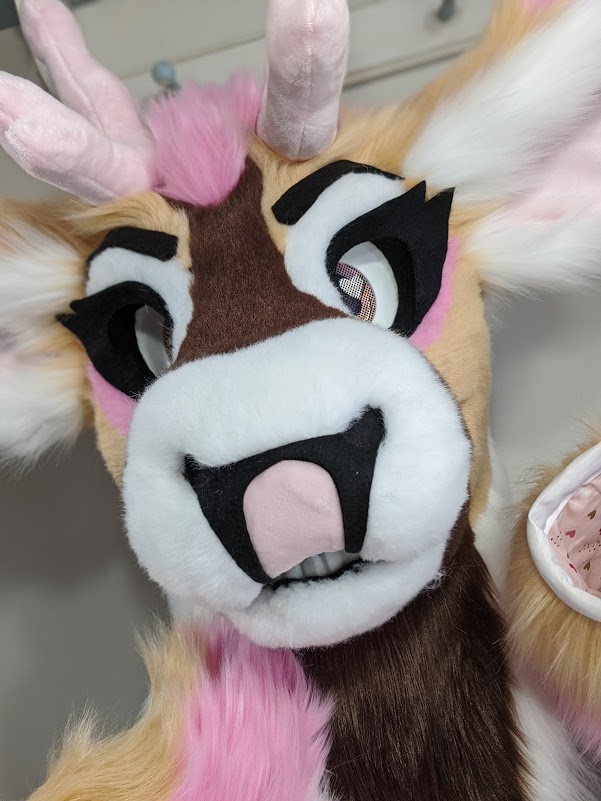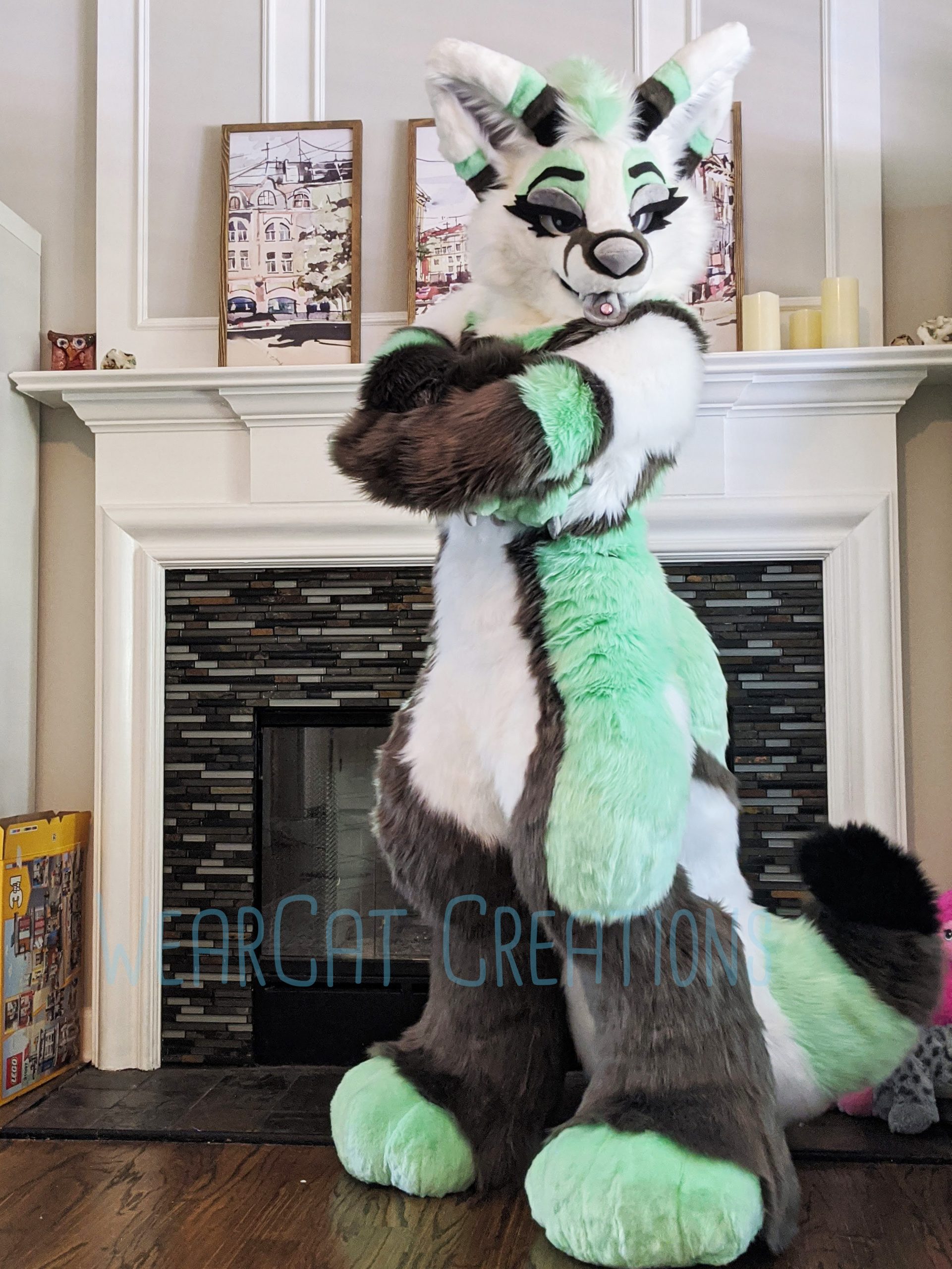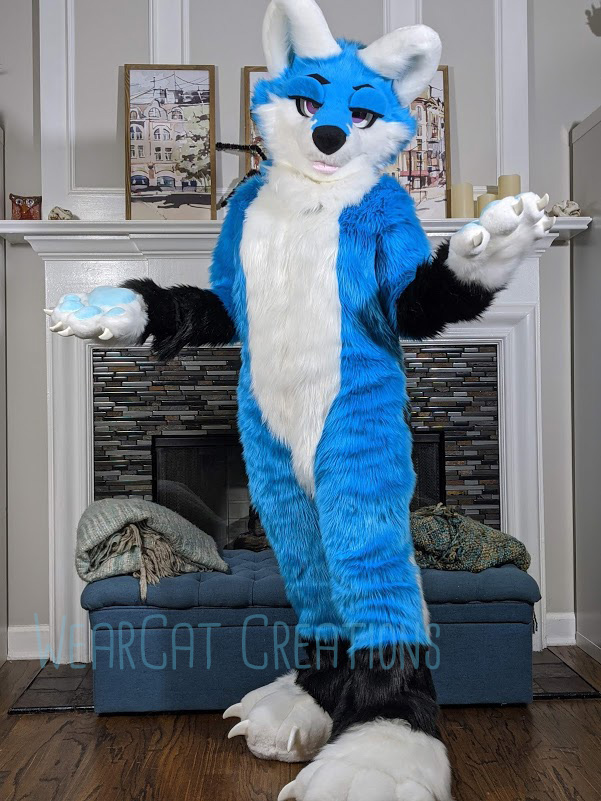 Fullsuits
Full-suits come in both digitigrade and plantigrade options. Digitigrade bodies have animal shaped legs. Plantigrade bodies wear like coveralls. We are also happy to use a variety of short/shaved furs and longer furs to achieve the body shape you want. All suits come straight stitched with a reinforced zigzag seam as standard. They are not lined, and it is suggested you wear under-armour underneath.
Removable tails include extra stitching around the opening to prevent any over stretching. Zipper attached tails are also available! All of our bodies come with premium installed hidden zippers. They are located in the front of your suit so you can easily get in and out.
For digitigrade bodies, we currently use pillow padding. These are polyfil stuffed pillows that fit inside your suit. You can have them able to attach directly to your suit, but be removed for travel/washing/storage. All of our pillows come with a small opening so the polyfil can be adjusted as needed.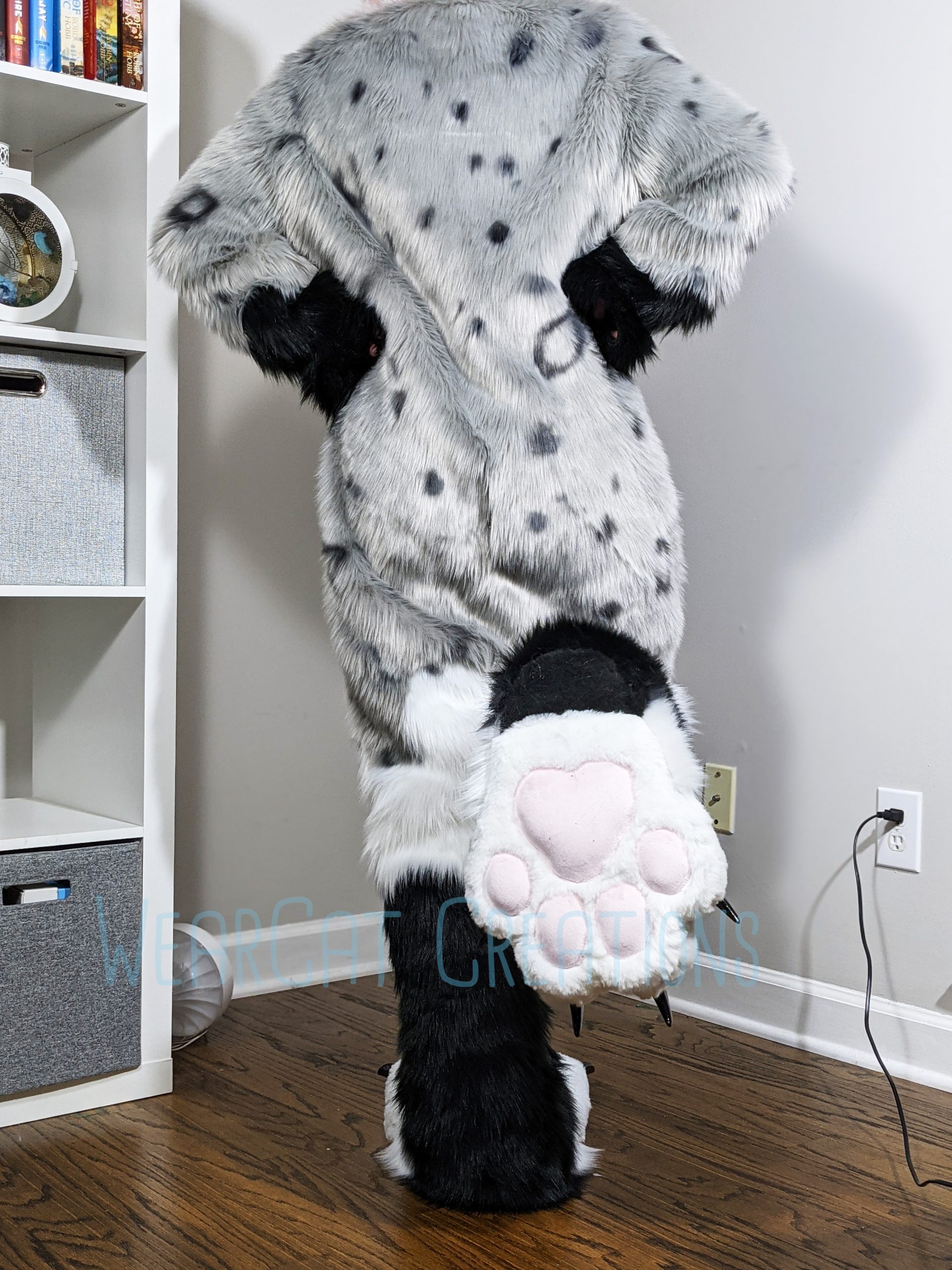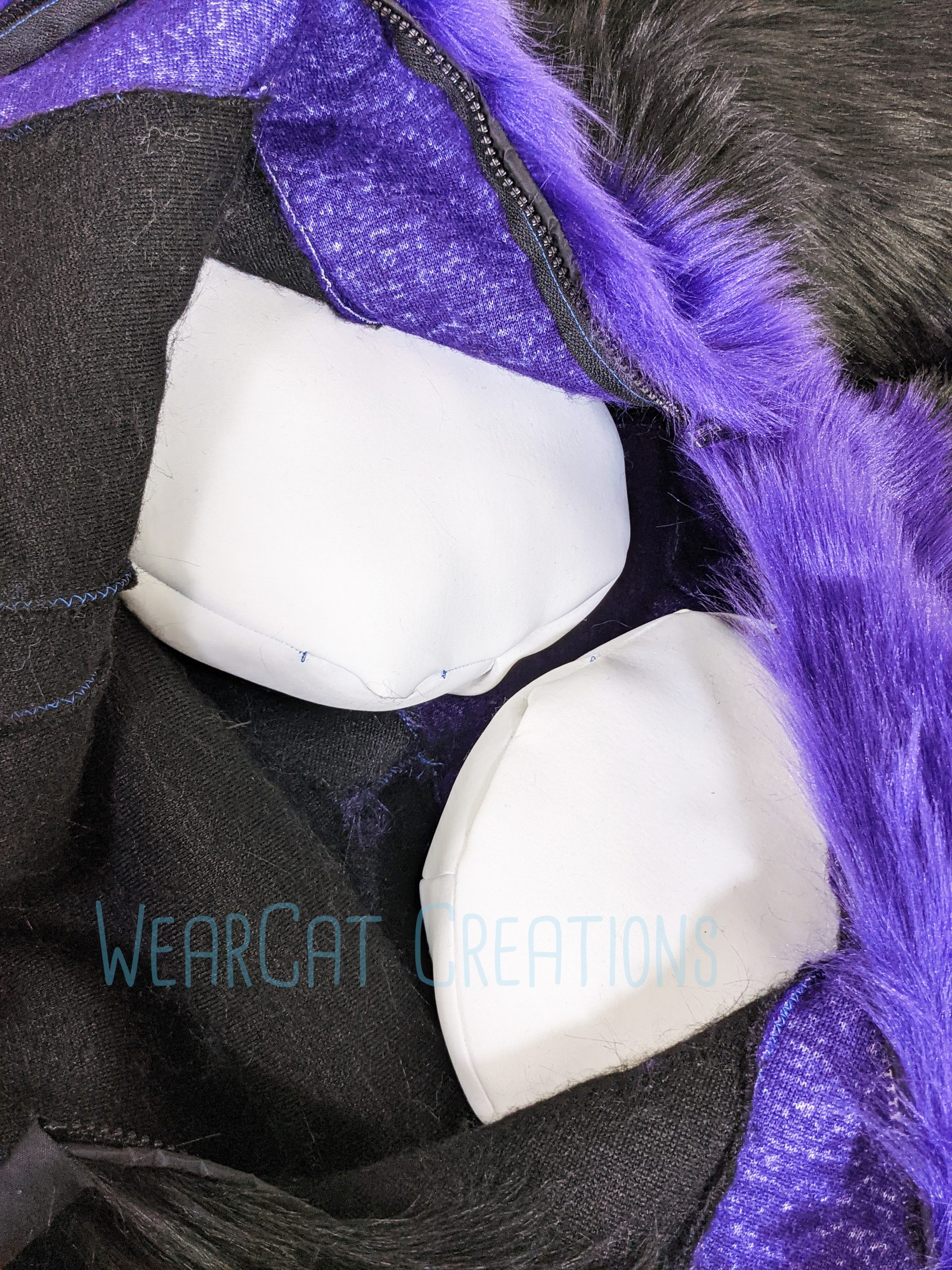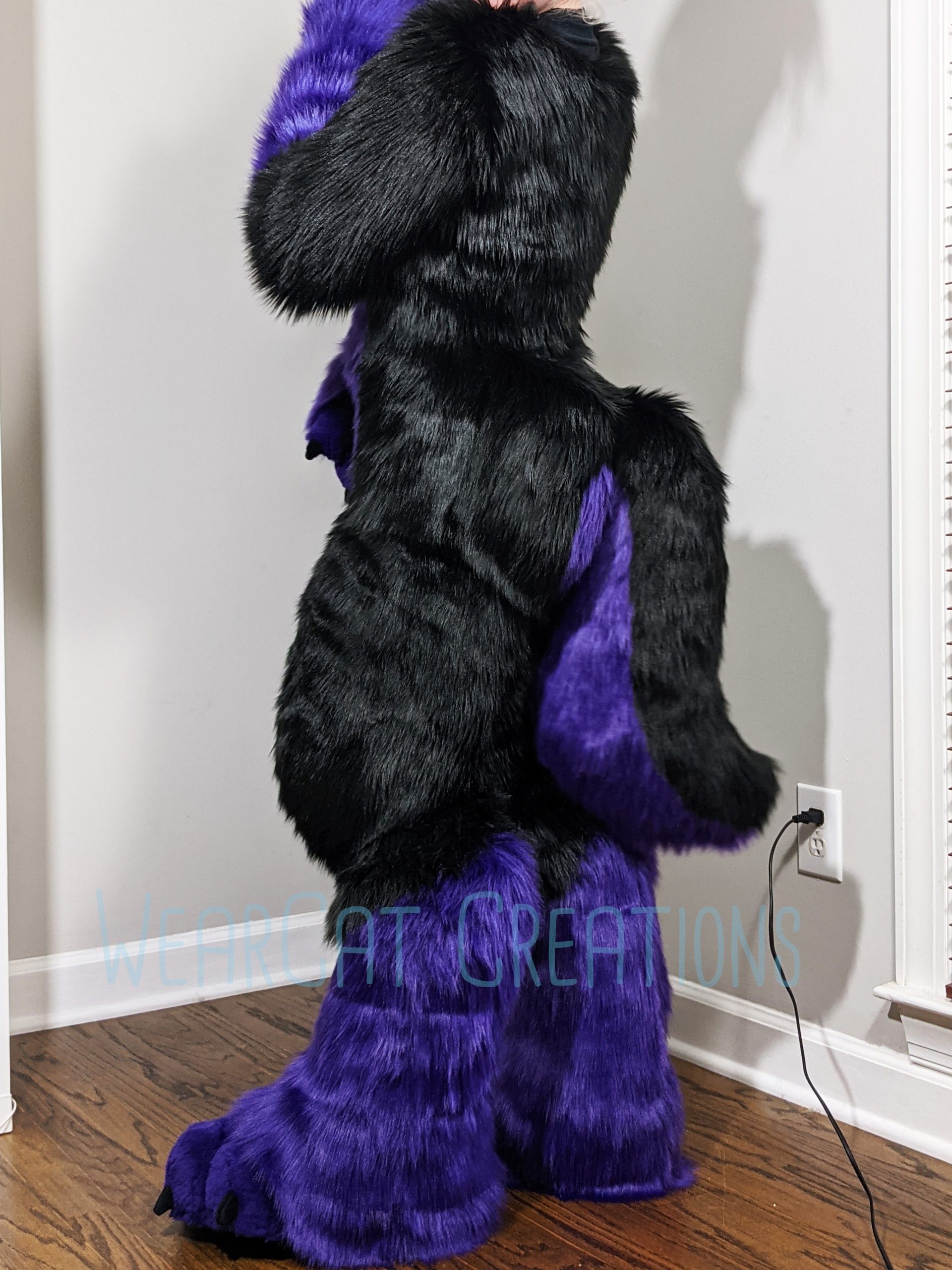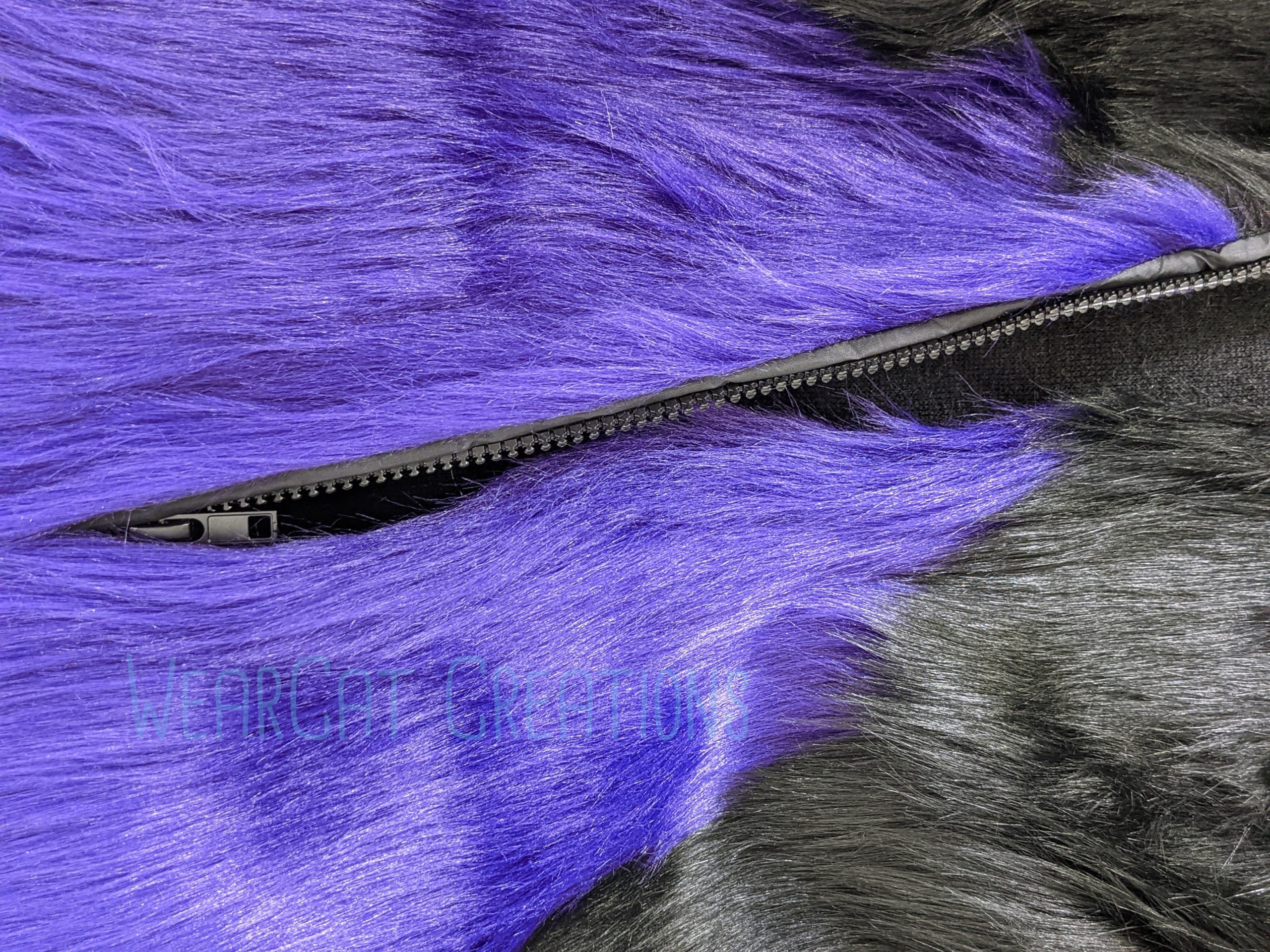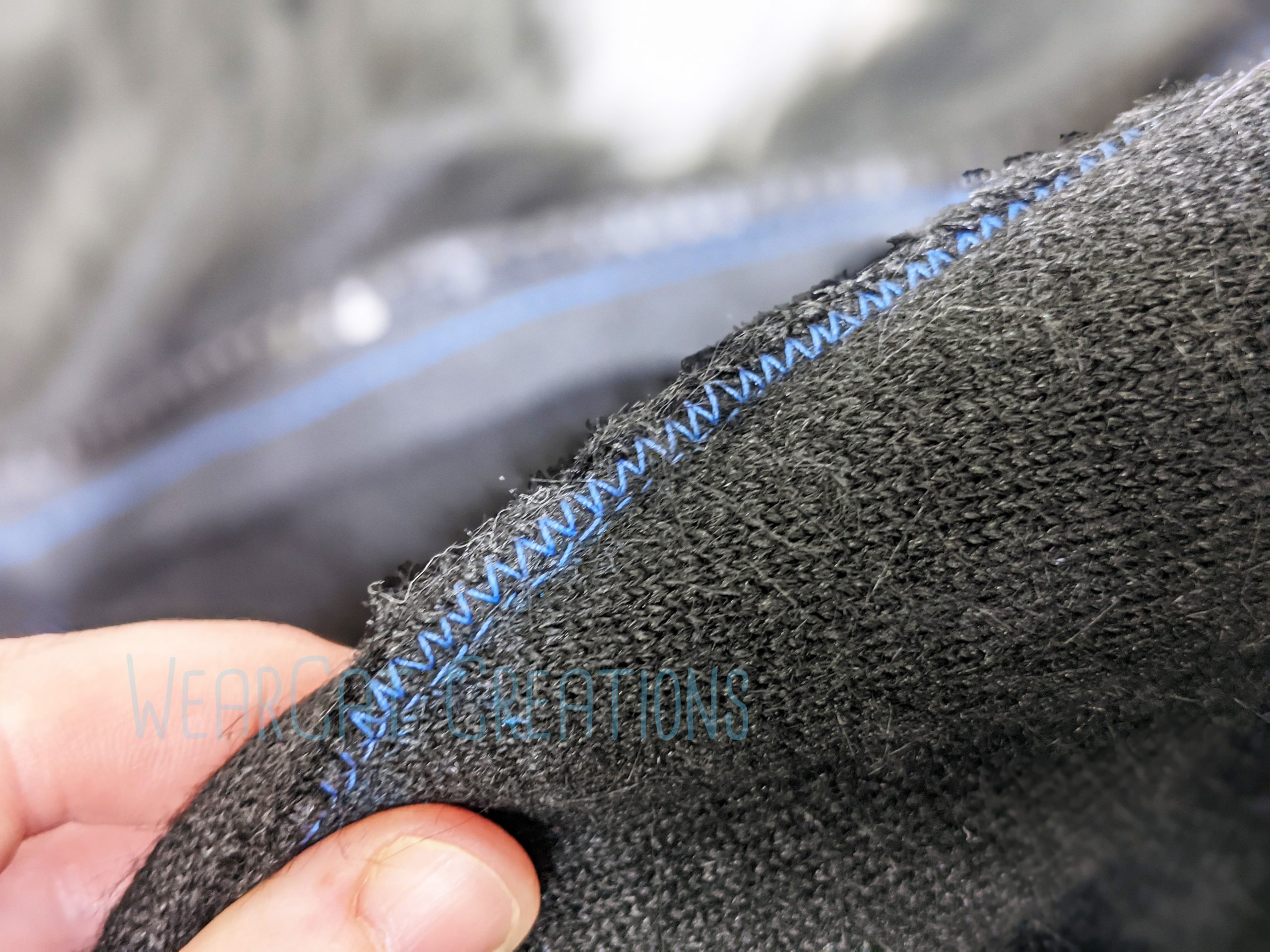 Mini Partials and Partials
Partials and mini-partials come standard with our oversized toony paws. These are very bappy, stuffed, four finger paws. Paw pads can come in minky or vinyl. Claws are offered in minky, vinyl, lycra, and resin. If you want a slimmer style paw/different style paw, we are always happy to make some changes! We also offer hooves in minky or vinyl. All of our paws are lined inside with a cotton liner for breathability.
Full partials come with your choice of footpaws. We offer a plantigrade style (based off of Matrices amazing pattern) and knee high digitigrade. Our footpaws are slipper paws, which means they're lined and stuffed inside. Digitigrade footpaws will include a small zipper to adjust polyfil as needed. If you would like to upgrade to true outdoor footpaws with crocs and foam inside vs polyfil and lining, please let us know!
Tails come in a huge variety of sizes. Our standard attachment is two strong elastic loops. If you'd like an upgraded attachment, our larger tails come standard with a flat base with nylon loops. This attachment can also be added for smaller tails if you'd prefer, just ask. Kidney belts are available for extra large tails.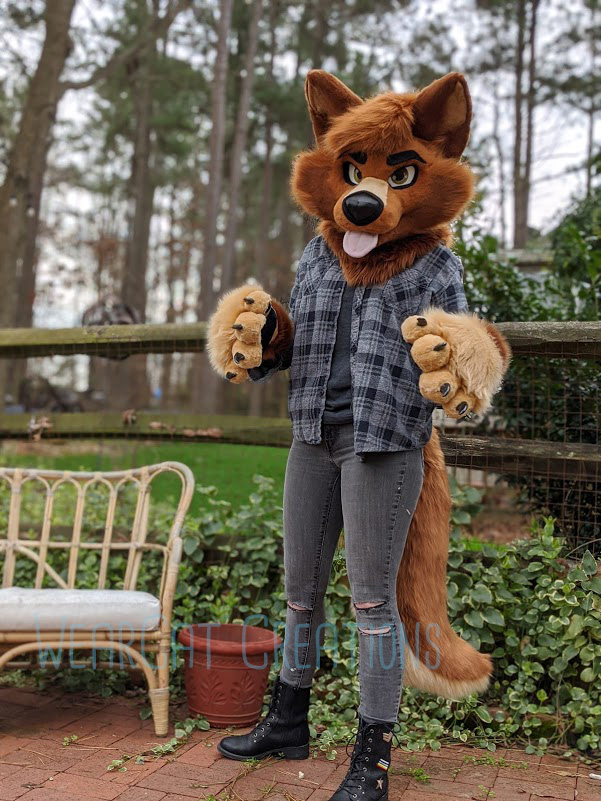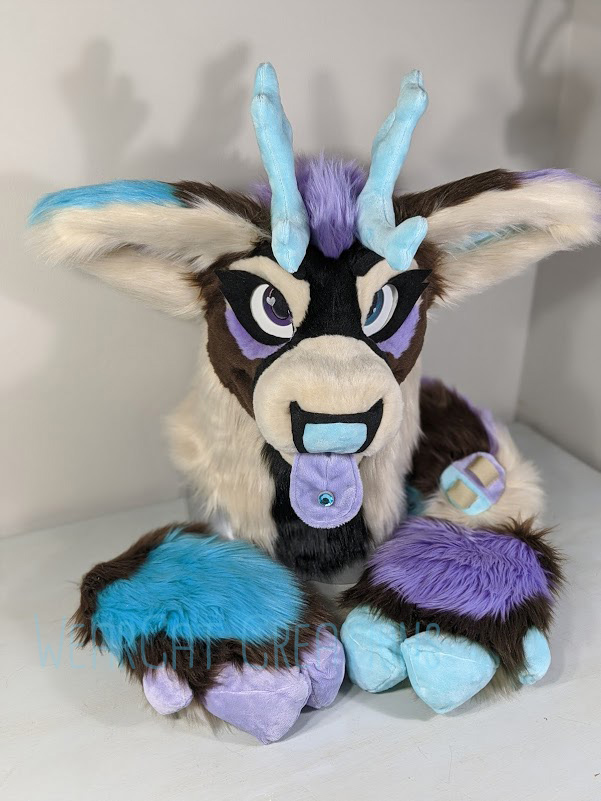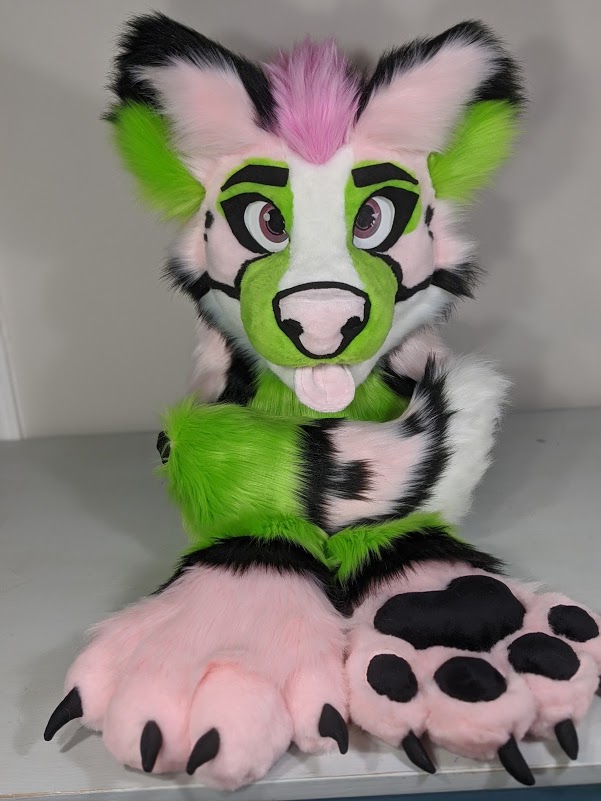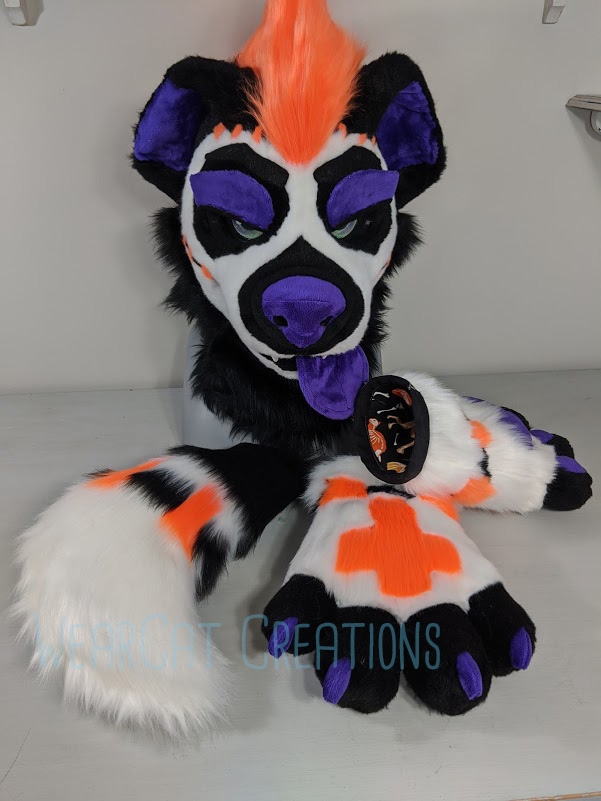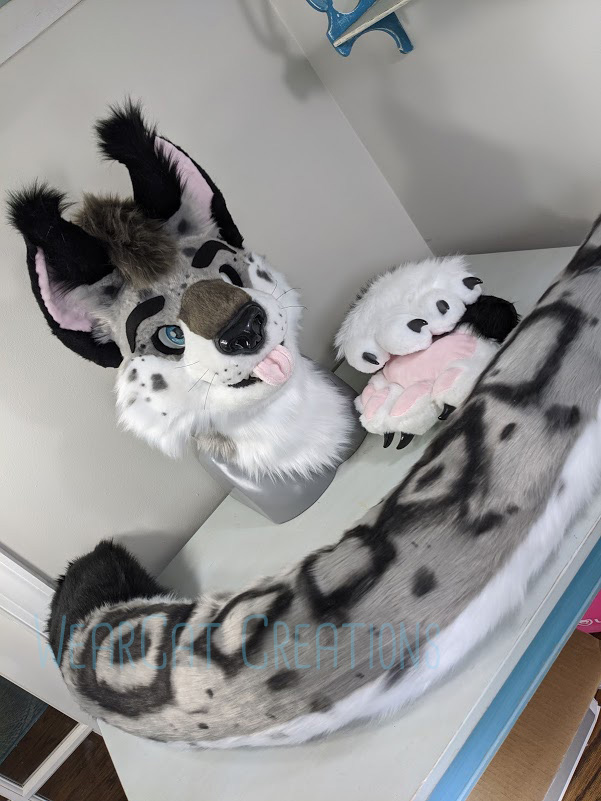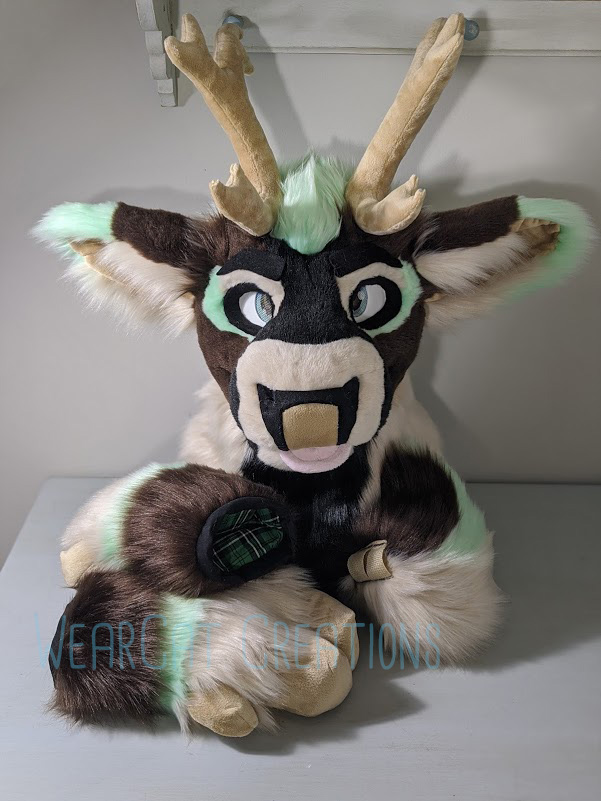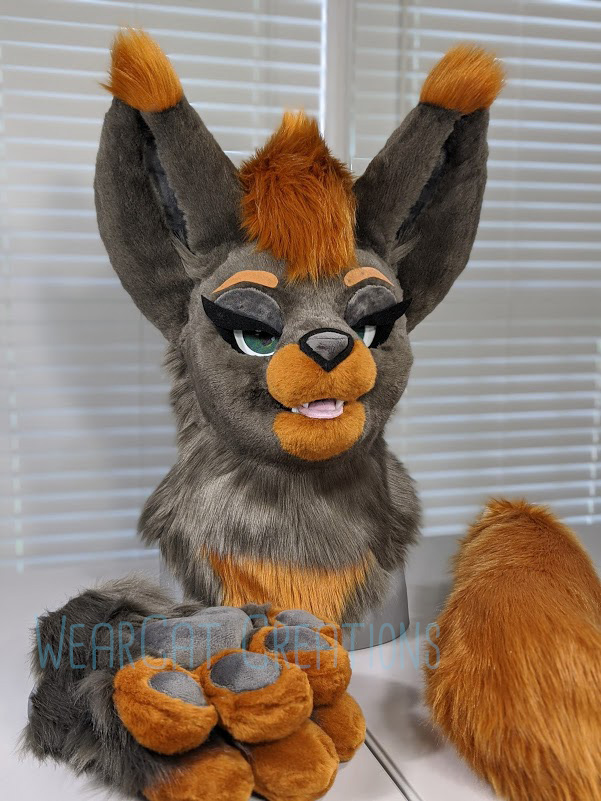 Extras Offered
There are a lot of extra options we offer. Magnets are something we love to play with.
Some of the extras we offer. These are priced on a case by case basis, so are not all included in our commission calculator. Don't see something, just ask!
Hair, both long and short. NFT and wefts can both be used, or in conjunction. (NFT is more expensive)
Plush teeth/Extra teeth
Facial hair. Removable or attached
Eyelids
Ventilation
Muzzle fans with a power source
Airbrushing
Magnetic foot bottoms. Swappable between indoor/outdoor
Footpaws available in knee-high digitigrade or plantigrade
Removable piercings
Resin plugs (removable)
Whiskers
Sandals